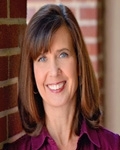 856-428-9677 x263
856-428-5185 fax
609-575-9627 cell phone

nrepsher@lvlrealtors.com
90 Tanner Street
Westmont New Jersey, 08033
Receive Email Alerts from Me
"Love Where You Live!"
Professional Affiliations
Licensed New Jersey Real Estate Agent
Nexus Association of Realtors
New Jersey Association of Realtors NJAR
National Association of Realtors NAR
REBAC, Real Estate Buyers Agent Council
Education
The Real Estate School
Certificate in Interior Design, Mercer County College
B.S. Accounting, Rutgers College, Rutgers University
Experience
Experienced Home Stager and Decorator
Extensive knowledge of Haddonfield and the surrounding areas
15+ years experience in finance
10+ years experience sales and customer service
Accredited Buyers Agent
Personal
As a 4th generation Haddonfield resident, I look forward to sharing my community and all that the surrounding area has to offer with new neighbors. Let my expertise help you find the right house... with prior experience in accounting, I'll make sure the numbers work for you; with experience in Interior Design, I'll help you envision the home of your dreams; and with experience in Home Staging, I'll help you sell your home faster and for more money. My unique combination of experiences combine to make me the best choice when it comes to local real estate. I look forward to helping you achieve your home ownership dreams!
Nancy Repsher 's Listings